"There was one push and verbiage". Geletey commented on the fight Parasyuk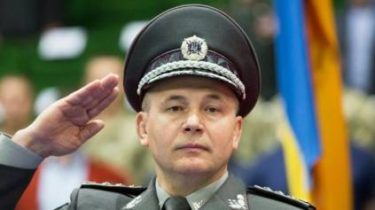 The head of the state protection Valery geletey commented on the conflict which happened between him and the people's Deputy Vladimir Parasyuk under building of Verkhovna Rada.
The head of the ASB people's choice behavior called inappropriate and said that the incident was a provocation from the outset.
"The problem is that the MP Parasyuk, his approach, his accusations and everything that has happened in connection with inadequate behavior of this man. I wanted to hear him say those claims on camera, and that he explained which has a claim to me personally. Because he took the person who filmed this billet was. From the beginning he said that a lot of people gathered near the Parliament, law enforcement officers, but it was only the background to this conflict took place," said geletey in the air of the "112 channel".
See also:
MP Parasyuk at the meeting of the Committee kicked Sbushnika
He added that he made a statement to the police.
"I'm not saying that there are injuries or torn clothing, there was an unpleasant incident… Shock there was, was a push and his verbiage" – summed up Posnik.
We will remind, in the afternoon of 17 October, under the Parliament building in Kiev between Parasyuk and Geletey was a fight. Politician and official has a verbal argument, and the people's choice went to the use of force – pushed Geletey.
Comments
comments