13 stations and $ 2 billion. Kubiv told about the project of construction of metro troyeschina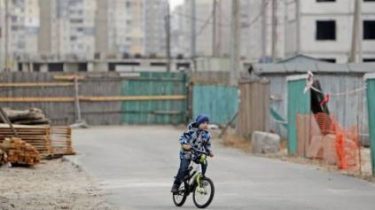 First Deputy Prime Minister and head the Ministry Stepan Kubiv today, October 18, held talks with Chinese investors on the construction of the metro line to the Kyiv district troyeschina.
About this he wrote on his page on the social network Facebook.
According to him, the new metro line should stretch 18 kilometers and will have 13-th stations. It will match troieschyna Kiev airport.
"Preliminary project cost of $ 2 billion, 85% of them will provide the Chinese side (loan 20 years at 2% per annum). 15% of the project will be financed by the Kyiv city state administration," said Cube.
See also:
On the Kiev metro troieschyna is unable to run tram-trains
18 miles, 13 stations, 4 and the branch. Was talking about the construction branch of the Kiev metro with Troyeshchyna to the airport "…
Published by Stepan Kubwa 18 Oct 2017
According to the Minister, construction of a new metro line in Kiev will provide new jobs and government spending.
"I assured the Board of the international group Pacific Construction, government and KSCA are committed to run the project and see it through to the end. In the near future work a working group consisting of representatives of the company, the Ministry of economic development and trade of Ukraine, SFII, Kiev metro, which will make the text of the final agreement. After the signing we will be able to begin construction", – he concluded.
The timing of construction of a new metro line Kubiv failed.
We will remind, earlier the mayor of Kiev Vitali Klitschko has announced dates for completion Podolsko resurrection of the bridge that will connect Podil and Voskresenka with Troyeshchyna. He stressed that the construction of the bridge and, accordingly, the launch of a new metro line to approximately 400 million euros. Germany has already allocated 200 thousand Euro for expert assessment of the condition of the bridge.
Comments
comments