NBU opened access to the register of credit intermediaries banks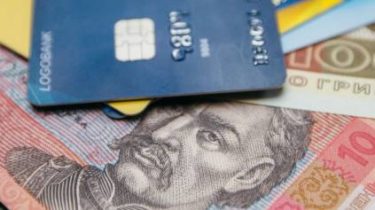 The national Bank of Ukraine on its official website has opened the register of credit intermediaries, banks , individuals and legal persons who cooperate with the banks to attract borrowers and process loans.
In the register until information about the mediators of the four banks "a Bank", "Alfa-Bank", "Bank Forward", "Idea Bank". There should be information on all financial institutions. This is done to ensure that potential borrowers can check on whether the employee or the company cooperates with the Bank to be safe from fraud.
See also:
Head of national Bank explained why it devalued the national currency and whether the dollar is at a 30
"The registry will be filled gradually, as the NBU will receive from banks information for credit intermediaries. Before providing such information to the National Bank each Bank-the lender will independently verify its accuracy, because he will take full responsibility for the results and the suitability of its credit intermediaries", – said in the national Bank.
We will remind, in June of this year, the NBU for the first time set requirements for credit intermediaries banks and their activities in the field of consumer lending. These requirements forced the credit intermediaries to provide consumers with banking services for more information about banks, banking products, obtaining loans, and also be held accountable to consumers.
"The register of the National Bank will allow banking consumers to get comprehensive information on credit intermediaries of the banks. This will reduce the risk of unlawful actions on the part of fraudsters, posing as representatives of banks, and improve the quality of informing of borrowers about the terms and cost of loans. This approach will contribute to the development of consumer lending market in Ukraine", – said the Deputy Chairman of the national Bank Ekaterina Rozhkova.
See also:
The leadership of the NBU unexpectedly raised the salaries of several hundred thousand hryvnia
The credit intermediary has the right to begin mediation in consumer lending, in the interests of the Bank-the lender only after: its inclusion in the register of the NBU; the Bank receives the receipts from the NBU with a number of entries in the register; the publication by the Bank-lender information the credit intermediary on its website.
Earlier , the national Bank significantly tightened the requirements for currency exchangers.
Comments
comments