Theft in the defense Ministry. COAG has requested the investor to "trade Comtt" 149 UAH million pledge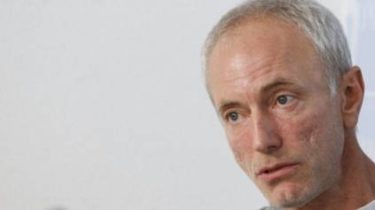 Special anti-corruption Prosecutor's office asks court to arrest the detainee investor of the company "trade, Comodity" Vladimir Trofimenko, or set him a Deposit of over 149 million.
The petition of the Prosecutor SAP announced at the meeting, the Solomensky district court of Kiev on Tuesday, reports "Ukrainian truth".
See also:
Founder "trade, Commodity" lived in an apartment with tattered Windows and went on the bus
According to the representative of the prosecution, investigators are concerned about the possibility Trofimenko to flee abroad, because he allegedly has four foreign passports.
Also, the Prosecutor added that Trofimenko and his family have a lot of property, real estate, auto and corporate law, therefore, this Deposit amount will not be unbearable for him.
See also:
The money of the Ministry of defense through "trade, Commodity" laundered in a simple "Khrushchev" five
The lawyer Vitaliy KASKO said that the Deposit can not be deducted from the amount of probable damages, but because almost 150 million is too big. Advocates argue that the client did not commit any crimes, and therefore it is impossible to elect a preventive measure.
As you know, October 11, detectives NABU and SAP detained the Deputy Minister of defense Igor Pavlovsky and Director of the Department of public procurement and delivery of material resources of the Ministry of defense Vladimir Gulevich for embezzlement of over 149 million UAH of the state budget during the fuel procurement for the defense Ministry, according to the article part 5 of article 191 of the criminal code. To them threatens from 8 till 12 years of imprisonment.
The company "trade Commodity" appears in the criminal scheme for the purchase of fuel: NABOO and COAG suspect official owner and Director of the company Vadim Maiko and informal leader, Vladimir Garkavy. According to media reports, suspected of involvement in the theft of officials of LLC "trade Commodity" (monay) ran away.
Subsequently, the investigators of the National anti-corruption Bureau (NAB) arrested Vladimir Trofimenko, one of the investors "trade Commodity", suspected of involvement in the theft of public funds in the procurement of fuel by the Ministry of defence.
Videofilma involved in multimillion-dollar frauds with the defense Ministry, located in a conventional building
Ukraine
12 Oct, 17:05
Facebook

VKontakte

Google+

Twitter

Viber
Comments
comments