Ukrainian farmers twice increased supply of berries, fruit and nuts in the EU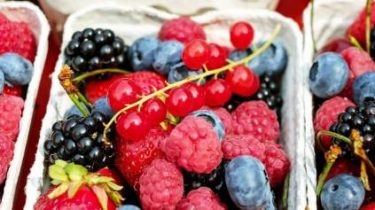 Ukraine has significantly increased the supply of berries, fruits and nuts to Europe in two times in comparison with the first half of last year.
Most exported Ukrainian strawberries and strawberries, raspberries, blackberries, mulberries and currants. This was reported in the Ukrainian agribusiness club, said in the story of the program "snidanok z "1+1".
For the first half of 2017 for these products could fetch $ 5.5 million.
Meanwhile, precisely because of the increase of exports in Ukraine began to rise in price of many products is due to the reduction of supply in the market.
Comments
comments