Deputies from "BPP" and "Self-help" pushed to the budget-2018 billions in subsidies for agricultural holdings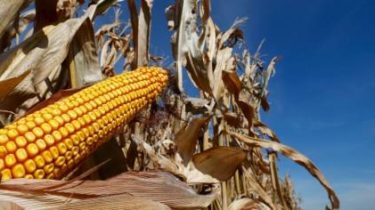 The Committee of the Verkhovna Rada on budget issues, has supported the amendment No. 231 to the draft budget for 2018, which provides for billions in subsidies to large agricultural holdings.
On the amendment, insisted a group of deputies from the faction "BPP" and "Self-help", reports the Economic truth.
VideoPlayer Groisman presented the draft state budget for next year
TSN. 16:45
22 Sep, 17:32
Facebook

VKontakte

Google+

Twitter

Viber
Now there are rules according to which from 1 January 2018 was to enter into force of constraint that does not allow agricultural groups of related companies to more than 150 million UAH of subsidies per year. Amendment No. 231 proposes to cancel this restriction.
See also:
Ukrainian farmers twice increased supply of berries, fruit and nuts in the EU
For the first half of 2017, all agricultural companies have received from the budget 2,315 billion. subsidies. All companies, except two, did not receive grants in the amount of 150 million UAH. Two of the agricultural holding MHP Yuriy Kosyuk and Oklanderlig Oleg Bakhmatyuk – received UAH 942 million and 236 million UAH.
The amendment, which abolishes restrictions on 150 million UAH. filed Oleksandr Bakumenko, who prior to joining the Parliament, he was Chairman of the Association Union of poultry breeders of Ukraine, which is funded by Myronivsky Hliboproduct.
Among the signatories is also Mykola Kucher, who at the time was elected Director of the Department of crop production and livestock Myronivsky Hliboproduct.
See also:
Groisman announced increased compensation to farmers for agricultural machinery
Under a corresponding amendment was also signed by the former head of the Vinnytsia regional state administration and non-staff adviser to Poroshenko — Alexander Dombrowski MP Association "Samopomich" Ivan Miroshnichenko.
Comments
comments