In "DNR" can't find who distributes the Ukrainian leaflets. The FSB unhappy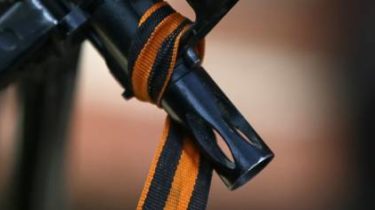 In Donetsk, Gorlovka, Yenakiyevo, Makeyevka guide "MGB DNR" put forward strict requirements for employees with regard to the search of the Ukrainian underground, to distribute leaflets Pro-Ukrainian content.
See also:
Militants massively trafficked by trucks of Ukrainian grain to Russia – Tymchuk
It is reported by the coordinator of group "Information resistance" Dmitry Tymchuk in Facebook.
Operational data of group "Information Resistance". Over recent weeks there has been an increase…
Posted by Dmitry Tymchuk on Thursday, October 19, 2017
"Previously conducted "MGB" events of this kind have been unsuccessful, causing severe criticism from curators from FSB of the Russian Federation under the leadership of "MGB DNR". The last mass leafleting Pro-Ukrainian content recorded on the Day of defender of Ukraine – 14.10.2017″, – stated in the message.
Earlier it was reported that the Kremlin warned the leaders of the "L/DNR" on the reduction of funding "the budget of the Republic".
Comments
comments