Ukraine significantly increased the exports to the EU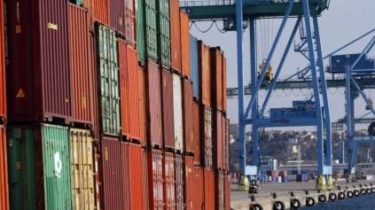 During January-August this year Ukrainian exports compared to the same period last year increased by 4.8 billion (21,1%) to 27.5 billion dollars.
Such figures lead by Deputy Minister of economic development and trade, trade representative of Ukraine Nataliya Mykolska on his page in Facebook.
40% ($11 billion) of all exports go to European Union countries. Compared with the first eight months of last year, this is a plus of 27.9%.
In the second place, where Ukraine exports of goods – Russia (9.5 percent). Further – Turkey (5,8%), India (5.3 Percent), Egypt (4.8 Percent), China (4.6 Percent).
Meanwhile, due to the increase in the export of products in the domestic market of Ukraine there was a shortage, so prices are creeping up actively.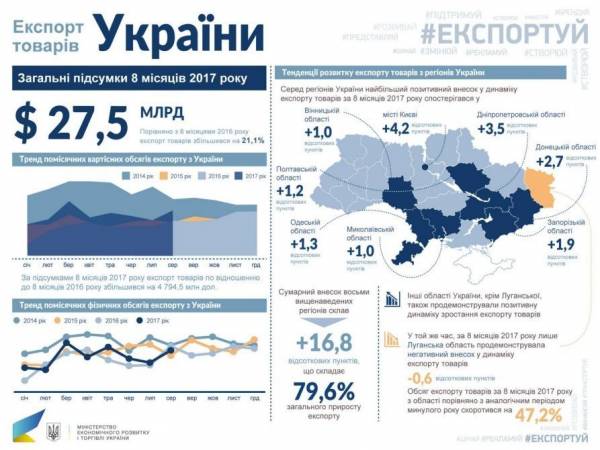 The Ministry of economic development and trade of Ukraine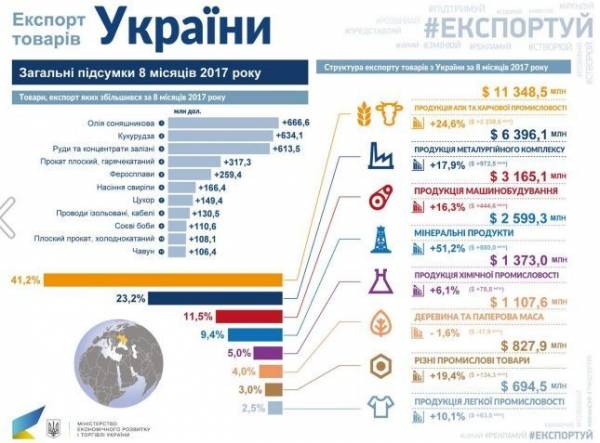 The Ministry of economic development and trade of Ukraine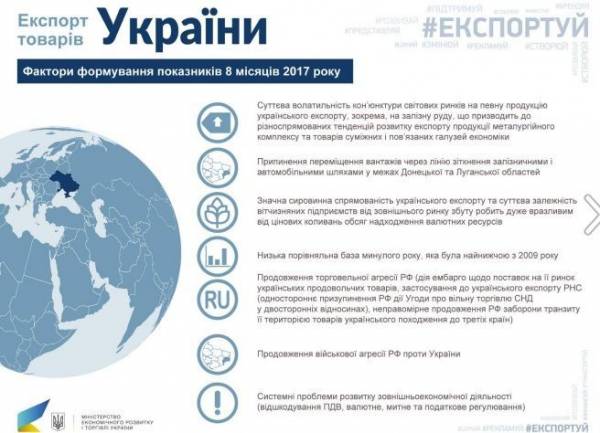 The Ministry of economic development and trade of Ukraine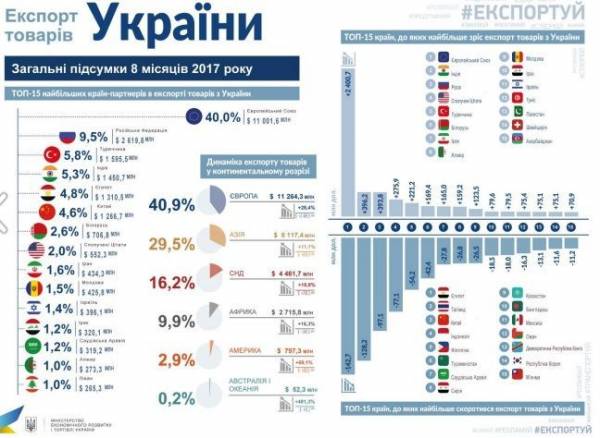 The Ministry of economic development and trade of Ukraine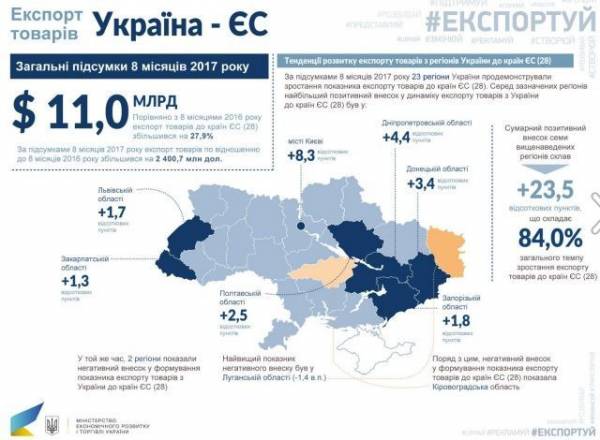 The Ministry of economic development and trade of Ukraine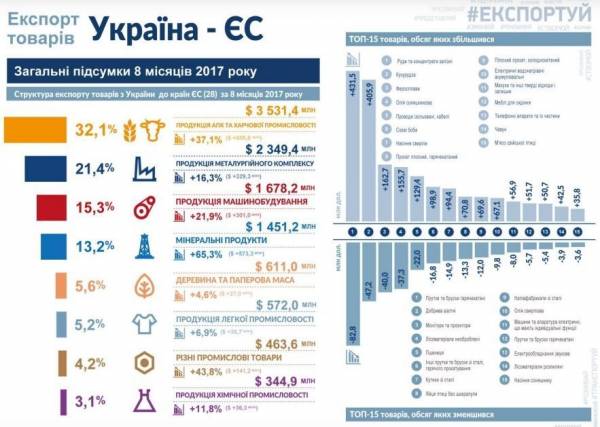 The Ministry of economic development and trade of Ukraine
Comments
comments