Kiev got in the list of cities with the most expensive real estate in the world. Infographics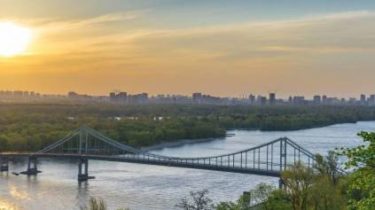 Bloomberg released a ranking of cities with the most and least affordable housing, in which Kiev showed the best result.
While moving to a new city man is always prepared for the fact that the rent will be high and its size will depend on the other factors that make life comfortable. The Bloomberg Global City Housing Affordability Index just counts the availability of the rental or purchase of housing in big cities or their surroundings. It relies on data about net wages and mortgage interest rates.
According to estimates, from 2012, 48 cities in the index have become less available, while the situation has improved in 51.
See also:
On a par with Beijing and Paris: Kiev could join the Ukrainian capital to the "foggy" cities
Unfortunately, in countries whose economies are still developing, and the least affordable is housing in Caracas and Kiev. The rest position of the last is dozens of countries in Asia and Latin America. Also it has got Moscow.
Western Europe's least welcoming to people is London, where average monthly rents and mortgage payments account for 135% of net income.
In Rio de Janeiro, where the average wage is $640, it is almost impossible to find decent housing even in the suburbs because the rent will have to pay $2 000. In principle, this explains why the majority of the urban population lives in slums.
Seven of the top ten cities are located in North America – four in the U.S. and three in Canada. The least affordable is housing in Vancouver, where the influx of foreign cash has caused a surge in prices. New York is located somewhere in the middle. Most of all I feel the improvement in two Chinese cities, Shenzhen and Guangzhou. However, the overall situation in the country deteriorates due to global urbanization and demand for housing.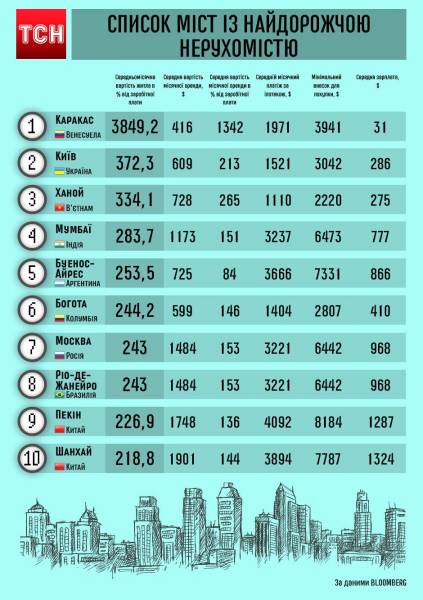 TSN
Comments
comments