Poroshenko commented on the idea of early elections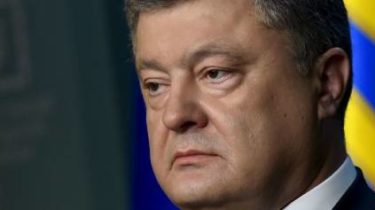 President Petro Poroshenko said that no early elections in the country.
He said this during a speech at the meeting of the regional development Council.
"Less than a year before scheduled election cycle for the election of the President and the Verkhovna Rada. As I already told you nine months ago – no early elections will not. What we provided. This period of forced pause in reforms and risk the rise of populism, each of us have to use as efficiently as possible," – said Poroshenko.
According to him, there are "politicians who are not just calling for destabilization and chaos, and trying to organize them and to negate all the positive shifts".
"Nothing they will come. It is not trying to undermine the situation, she does not falter… People do not give to shake her", he added.
The President also noted that now tries to be more often at the front and chat with the military.
"They are firmly and securely hold the defense at the line of contact. Thanks to them, Putin is convinced that Ukraine externally – not to take. Therefore, become an integral part of the hybrid war is the constant attempts of the Kremlin to blow up the country from within," said the President.
See also:
Rada decides the fate of medical reform and parliamentary immunity. Watch online
Recall, 17 July in Kiev representatives of different political parties protest outside the Verkhovna Rada for political reforms. The government quarter was blocked by police officers, between them and the demonstrators from time to time there were skirmishes.
Protesters demand changes to election law, removal of parliamentary immunity and the creation of an anti-corruption court.
Comments
comments