Saakashvili responded to the denial of political asylum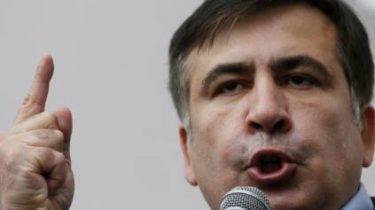 The ex-President of Georgia, Chairman of the party "Movement new forces," Mikheil Saakashvili responded to the refusal of the Migration service in the granting of political asylum.
About this he wrote in Facebook.
"The irony of the situation is that the Migration service is not something that I do not deny, they still have not answered my request and did not provide any documents that would dispute my right to be in Ukraine!" – he wrote.
The attorney General Lutsenko finally lies, those! Only the TV channel news Signified, he said that the Migration service…
Mikheil Saakashvili published 24 Oct 2017
According to him, his status in Ukraine is completely legal and he is the person that has permanent residence on the territory of Ukraine, shall enjoy all the rights of a citizen and deported from the territory of Ukraine.
Saakashvili stressed that the Prosecutor General Yuri Lutsenko finally lies, those, stating that the Migration service refused him the right to stay in the country and can be deported.
See also:
Obstacles to deportation no: Lutsenko announced that Saakashvili had not obtained refugee status
Recall that Saakashvili was deprived of citizenship in late July, when he was outside Ukraine. He is a politician went back on September 10. He entered the territory of Ukraine through KP "shehyni" that in Lviv region, although I was going to make it through KP "Krakovets". The border, he got the bus and crossed it illegally, along with 60 others. Some of them have used force against the guards. The court found the politician guilty of illegally crossing the Ukrainian border and ordered to pay 3400 hryvnias of a penalty plus court fee 300 UAH.
The Ministry of justice of Ukraine received a request from the Prosecutor's office of Georgia for the arrest and extradition of Saakashvili. In Georgia the politician is charged with four criminal counts. He faces up to 11 years of imprisonment.
Saakashvili filed a petition to grant him political asylum in Ukraine.
Comments
comments