"There were a lot of fragments." Doctors have described the condition Mosiychuk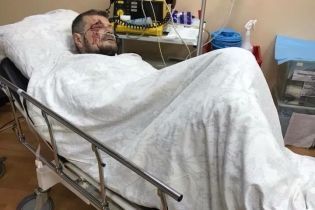 MP from the Radical party Igor Mosiychuk, who have suffered as a result of a terrorist attack near one of the channelsis in the clinic "Boris" in a serious condition.
This was stated by head of the stationary Department of the clinic Igor Kanivets, Interfax reported.
"In a serious condition. The condition is characterized by the first days of the postoperative period," he said.
"Tonight ended surgery was around 3 hours, because there were a lot of pieces that we removed. Now the patient is in the intensive care unit. Condition heavy to medium's early, but I can talk with him", – said the doctor.
Meanwhile, the doctor of the clinic where injured in the same explosion, the political analyst Vitaly Bala said that the patient was forbidden to inform the media about the state of his health.
In turn, the Ukrainian Pravda reports that the Chairman in two weeks we will do another surgery.
Comments
comments