"We also tightened". Avakov made a joke about the detention of protesters at the Parliament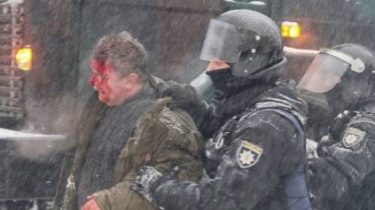 The Minister of internal Affairs Arsen Avakov commented on the kind of detention in a tent camp near the Parliament.
"We also tightened .. and they say there are some that didn't mean it", – he wrote in Twitter.
We also screwed.. and they say there are some that do not mean
— Arsen Avakov (@AvakovArsen) March 3, 2018
As you know, earlier Ukrainian government because of the actions of "Gazprom" announced a campaign #put: consumers urged to reduce temperature in homes to keep gas in storage.
In Kiev on the morning of March 3, security forces came under investigative actions the tent camp of the protesters near the Verkhovna Rada. The activists said that the police cleared their camp and arrested everyone who was in it, except for people's deputies.
Comments
comments