To redeem the former MP for $ 10 million: Shepelev and Dyadechko shed light on its criminal political scandal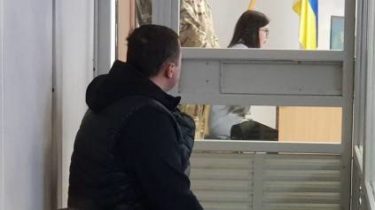 To redeem the former MP for $ 10 million: Shepelev and Dyadechko shed light on its criminal political scandal
© Photo by Ivan Grebenyuk/TSN
Policy
Today, 01:40
Facebook

VKontakte

Google+

Twitter

Telegram
The situation involved businessmen from the neighboring country.
Former MP Oleksandr Shepelev after nearly three months of silence spoke from prison. He said about his own kidnapping and accused the businessman Sergey Dyadechko, says the story TSN.19:30.
The politician has been arrested in the winter after she found him beaten up in the woods. "I don't know who they are – called by the military Prosecutor, and then in the forest I was," says the former MP. This was preceded by a whirlwind of detention centers and restaurants around the world – policy was detained in Ukraine, Hungary, Russia, and suspected fraud in the Bank "Rodovid", as well as the organization of attempt at murder of the former co-owner of the Bank Sergei Dyadechko. On the same business there passes the businessman Vasily Danyliv, who allegedly found the killer for Uncle. "There is a video where Danilov recognized," says the entrepreneur.
Videoex-MP Shepelev accused of the kidnapping of businessman Sergey Dyadechko
He was detained 2.5 months ago under strange circumstances. He was wanted, was on the territory of Russia, and then suddenly found in the forest near Kiev. How it got there is not explained neither SBU, nor the military Prosecutor's office, which conducts its business.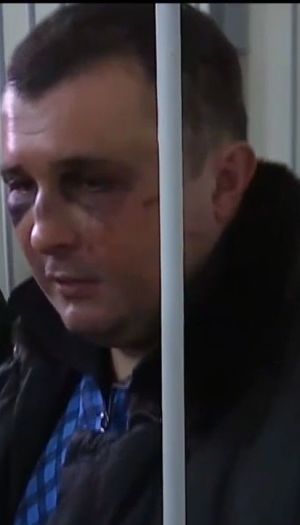 TSN. 19:30
Yesterday, 20:09
Facebook

VKontakte

Google+

Twitter

Telegram
In an interview 2 years ago that Danilov gave in a former office Shepeleva, he denied any involvement in this. Shepelev himself now accuses Dyadechko that he was beaten, and then handed over to the Ukrainian militiamen. "I was kidnapped to the underworld by order of Sergei Dyadechko and Arcadia Permyakova. The criminals, who abducted me, working on Ukrainian special services and FSB of Russia", – said the politician.
See also:
The court was unable to elect a second measure of ex-MP Shepelev
Of the ninety minute conversation with Dyadechko it becomes clear that he really put a lot of effort to Shepelev was arrested for the second time. "I hired detectives to find Shepelev", – he explained. To find the Deputy had after his escape 2012 in Canada, then in the Czech Republic and then Hungary, where the seven dwarfs lived under the name of Shevchenko. From there he was extradited to Ukraine, but former Deputy fled to the Russian Federation – in this case have surfaced the names of the President of the basketball club "Dynamo" – Răzvan Baharchiev and his assistant, the former Deputy mayor of Grozny. In Russia Shepelev had written 120 pages of testimonies on various politicians, which, however, nothing was confirmed.
Comments
comments